Is your website is ready for Google's big change?
Your Website
eCommerce
Email marketing
Automation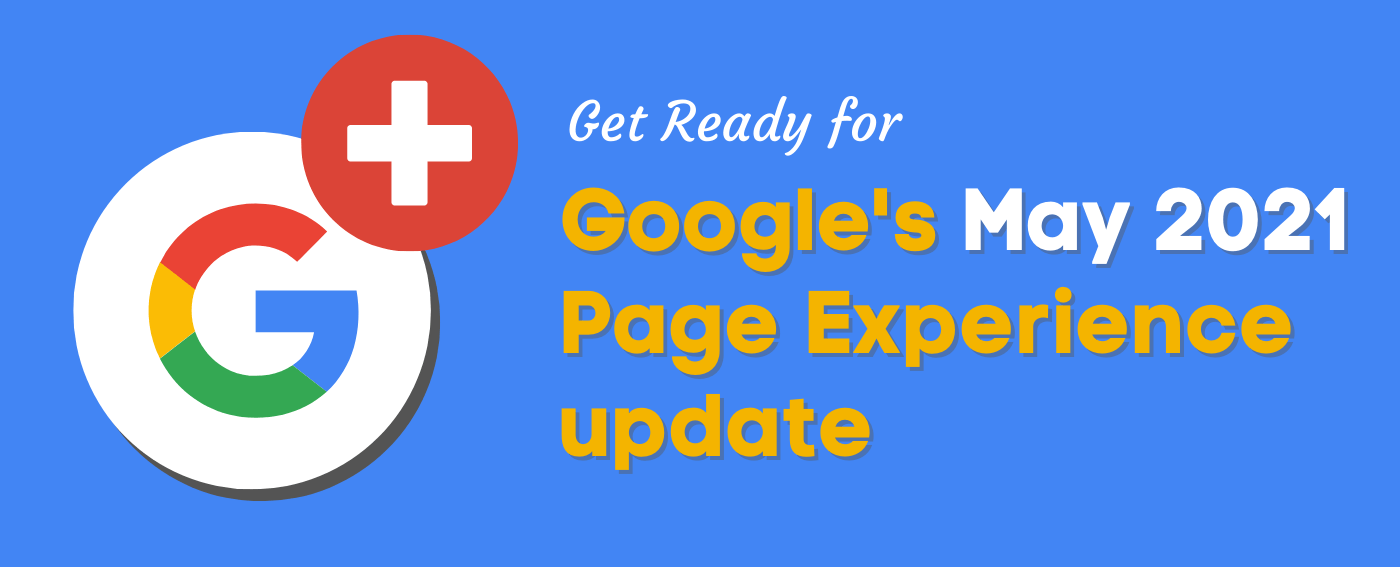 Core Web Vitals will be under much more scrutiny
The new signal is going to be using an object-oriented approach, and the best way to explain this is that every factor to consider in a new signal is now going to be viewed as an object. Every single object is now going to have its own score and then all of the scores will be combined to determine the Page Experience score.
A strong user experience (UX) will be essential
The user experience has become one of the main things that Google looks into when they are considering how to rank websites. Anything that inhibits the UX for the users is going to be a problem that could have serious consequences on search engine placement.
There are some standard core web vitals that have always been important and Google always looks into them when ranking websites. The new core web vitals are game changers because they are going to require that web development and design is done with a much more considered approach. 
The core web vitals to consider include: 
On top of these new Core Web Vitals, the existing Page Experience Signals still also apply:
Mobile-friendly - The page is mobile responsive, and is clear to view for mobile and tablet users
Safe-browsing - The page doesn't contain malicious (e.g. malware) or deceptive (e.g. social engineering) content.
HTTPS - The website page is served over HTTPS, i.e. a Secure Protocol
No intrusive interstitials - The content on the page is easily accessible to the user
These are all extremely important aspects of any website because they determine and shape the experience that a visitor is going to have when they are on any given website. With that said, it's very important to keep other factors in mind that will play a major role in the way a website ranks.
Content is still king 
One thing that Google has commented on, is that every website out there is still going to have to be focused on contentabove anything else. This means that even if you have the best page experience score, you still need to have great content if you want your website to rank high.
In contrast, a website with stellar content that is constantly updated but has no optimisation in terms of the UX, is still going to be doing better in the ranks than a website with an amazing UX and poor quality content.
Should I be concerned with my current low scoring website?
Some people believe that page ranks are rarely affected by many of these changes and this has proven to be the case in some situations. 'Mobilegeddon' is a great example of that with many websites that were not fully optimised for mobile browsing, were still ranking for quite some time after Google's Mobile Responsive update.
With that said, in the case of the new Core Web Vitals, there is very little that anyone can say in terms of how much impact this is going to have on search results. Although there have been rumours that this is going to be one of the most disruptive Google updates in some time. The safest way to handle this situation is to prepare for the possibility of it having a huge impact in terms of how your website will rank in the future.
Gary Illyes from Google has stated that core vitals are definitely not to be ignored in order to ensure excellent results, but he added that they are not going to be the primary factor for ranking. This means that the best route is to make sure that you work on fine-tuning those all important Core Vitals, but it is by no means going to be the only factor that will decide how well your page ranks.
How healthy are your Core Web Vitals?
The world of Search Engine Optimization has always been a vast and extremely complex environment. The one thing that everyone can agree on is that websites that constantly create new and valuable content are prioritised by the search engines. This means that the best way to handle these changes is to always keep content quality as your priority, but you should not avoid ensuring your Core Web Vitals are up to speed - so to speak.
Google has released a new version (v6) of it's Google Page Speed Insights to get an overall score of your Core Web Vitals and how the new Page Experience update may affect your website.
And remember - all Fuel Design clients get a guaranteed 80%+ in Google Page Speed Insights (on mobile and desktop), and if you want to talk to us about upgrading your current website, you can get in touch with us here.