More features, and all in one place.
eCommercePRO Features
Your Website
eCommerce
Email marketing
Automation
Here are some the powerful features you will get with your new eCommercePRO website, including; customised Website with easy Content Management System (CMS), powerful eCommerce, Customer Relationship Management (CRM), Email Marketing & Persoanlisation, Automations, Blogging, Social Media Management and more...
Does your e-Commerce website design company offer an
80%+ Google Insights Guarantee?
eCommerce Websites Ltd have been creating websites that exceed Google's expectations for decades now, and we are so confident that we are offering an 80% plus Google Insights Guarantee on all new eCommercePRO websites.

What is your website's Google Insights Score? What is your website's Google Insights Score?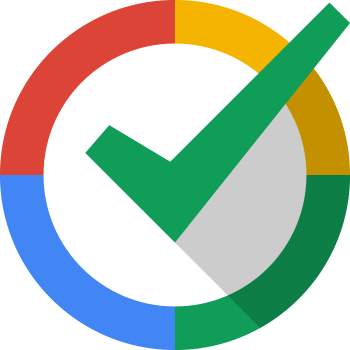 Customised Website
Don't let eCommerce stifle your website's design and flexibility. eCommercePro has all the features you need to manage and grow a professional , modern and attractive website too.
Proven website design
We have put in our many years of comprehensive knowledge to create a flexible design layout that is built to increase sales, easily updated and personalised to your brand.
We build it for you
In the detailed Kickoff Workshop, we discuss your website content, page layout, products, and build eCommercePro to best fit your needs. Then we begin your personalised build.
Simple drag-and-drop content management, with unlimited pages.
Easily create new pages yourself, by dragging; text, images, YouTube videos, galleries, buttons, galleries, products, pre-built sections and so much more.
Built for Google
All the settings you need to optimise your website in Google searches. We'll even do the 'on-build' search engine optimisation (SEO) for you.
Personalised Training
Get personalised training specifically for your skill level. Learn how to use your new eCommercePro website so that you actually want to make changes and add new content.
Fast, secure hosting
Page speed is important to Google. eCommercePro is in the cloud, built to be fast-loading, secured with SSL, and the admin can be accessed from anywhere.
Full blogging platform
Increase your brand awareness and be seen as a thought leader. Google loves new, original content with keywords within your blog posts.
Fully Mobile responsive
It's essential that your website is optimised for all devices including; mobile phones, tablets, laptops, and even larger screens.
Analytics you'll actually use
Know how well your website is performing using the built-in dashboard. Create custom analytics and view your customer's behaviour through 'Full Story' videos.
eCommerce Online Shop
Sell products, memberships, services, events or donations. Create once-off or recurring sales, digital or physical products. Sell online securely, without limits and with no additional transaction fees. All wrapped in an intuitive User Experience (UX) and fast checkout process.
No additional transaction fees
Don't pay Shopify's additional transaction fees if you need to use your favourite Payment gateways. Make more profits without the extra fees.
Flexible product filtering
Allows customers to rapidly filter products using your product's attributes. These could be sizes, colours, finishes, brands, price ranges and more.
Keep track of your inventory
Track stock levels on individual SKUs and product attributes (colours, sizes etc.) Create a threshold to alert you about products that are almost out of stock. Bulk update your stock levels directly within eCommercePro and much more.
Grow your sales with promotions
Create discount coupons and promotional campaigns to reward loyal customers. Set complex conditions on discounts, so they are only given to specific customers, on specific products etc.
Auto-complete address
Speed up the customer's checkout by automatically suggesting addresses as they checkout.
Secure payment gateways
Accept payments from Visa and Mastercard securely online using eWAY, PayPal, Stripe + more. Talk to us about adding your payment gateway.
Connected with Xero & MYOB AccountRight
Save admin time by integrating your accounting system directly with your website.
Unique customer group pricing
Create specific discounts for different customer groups. Use this to incentivise your exclusive VIP members or wholesalers and more.
Currency conversion
Overseas visitors can be shown pricing in their local currency. Converted daily using automated online exchange rates. Note: Checkout is in a single currency.
Related products & accessories
Encourage customers to purchase similar products or product accessories for the product being viewed.
Quickly enquire about a product
Visitors can easily ask questions by clicking the Enquiry button on each individual product page.
Group products together
This is useful for products with different pricing that need unique imagery and descriptions etc, but are essentially very similar products (e.g. long sleeve and short sleeve tee-shirt options).
Images for product variances
Each product attribute has an image. When a visitor selects that option from the dropdown, the main product image will change out.
Gift ordering options
Create customised messages for products. Useful for flowers, gift baskets etc.
Out-of-stock options
Choose whether the product is able to be ordered when it's out-of-stock or if you'd like to continue accepting orders and create back-orders etc.
Featured & on sale products
Easily show featured products on the home page (and other pages), and show 'on-sale' products within a specific category and marked as on-sale with RRP price + on-sale price listing etc.
Advanced shipping options
Do you have specific shipping requirements that can't be handled out-of-the-box? We can sit down with you and build your custom shipping options for you.
Note: Standard flat-rate and zone based shipping options are included with eCommercePro.
CourierIT shipping integration
Get better rates through CourierIT, and automatically send orders to your CourierIT dashboard. From here, you can create packing lists, labels, pick up times, etc.
Product tabs
Do you have lots of product information that needs to be organised? Sort product features, specifications, downloads, and any other info into tabs.
Recurring sales
Do customers order on a regular basis? Give them the option to set up automatic payments and create regular product ordering.
Create product bundles
Create product bundles with multiple SKUs. Inventory is taken from each individual SKU and pricing can be overridden.
Customers
Grow a valuable contact database that shows how customers interact with your website, e-mail campaigns and more. Create customer notes, phone calls, create emails, tasks, and sales directly from the built-in CRM.
Segment your audience
Add and move your customers to different groups. For example, have potential customers that haven't completed an order yet, standard customers, VIP customers, wholesalers and more.
Customer account & dashboard
Although guest checkout is an option, we encourage customers to add an email (user name) and quick password to create a login so they can view past invoices, change details and so much more.
Manually place customer orders (POS)
Do you have customers that like to order over the phone, counter or via fax? Easily create instant orders through eCommercePro, with their individual pricing, and payment options (including on-account, cash and Credit Card etc).
View customer interactions
Find any customers interactions, sales and past invoices, and much more. Find your best paying customers, and create notes, tasks, track phone calls and email directly from eCommercePro.
Sync with CRM & Accounting tools
Save time by sharing contacts between Zoho CRM, Xero, Workflow Max, MYOB AccountRight, Cliniko, SimPRO and more.
Import your existing customers
Bring your customers with you. We can import your customers into the built-in CRM so you can tell them about your new website and more.
Email Marketing, Social Marketing & Automations
Send targeted email & sms campaigns, setup automation workflows, and improve your campaigns with helpful insights and statistics - all from one place.
Visual email editor
Make creating email campaigns easier. Drag and drop existing content into place, add products, add blog posts, and send to customer lists that are all in one place.
Create powerful Marketing Automations
Notify customers about products they may be interested in because they purchased another product. E.g. they purchased a guitar, they may be interested in a case, only if they haven't bought one in 2 weeks, otherwise send them guitar cord options.
Abandoned cart emails
Notify your customers about the products they are interested in or the products they've left in their cart. But maybe add the fact that they have checked their cart twice in the last week, or viewed a particular page.
Easily create email blasts from posts
Don't start from scratch every time; use your recent blog posts to easily build campaigns, and send them to targeted lists.
Your social mashup
Connect your business' social media feeds to the backend of your website. Imagine having one place to post and manage all your social accounts.
Note: Currently includes, Facebook, LinkedIn, and Twitter (Instagram coming soon).
Manage your events
Create detailed events and event pages. Easily manage attendees, sell tickets, remind attendees when the event is nearing, and so much more.
We can also help you with...
We specialise in making websites that are fast, attractive, and do well organically in Search Engines (we even back our work). Here are some of our other services we can help you to succeed online.
Keyword & key phrase research
Detailed research on search terms & keyword phrases. This includes a personalised Workshop to define targets (goals, key services / products and target markets).
Google AdWords training
Includes a review of your existing Google Ads / Shopping strategy, with two hours of in-person training with an experienced personal Google Ads trainer and a further two hours of follow up in-person training with your personal Google Adwords trainer.
Organic search training
Includes a review of your existing SEO strategy.
This includes two hours of in-person training with an experienced personal SEO trainer and a further two hours of follow up in-person training with your personal SEO trainer .
Fully custom integrations
Do you need a custom integration? We have just the team for you to build exactly what you need and make it talk to your new eCommercePro website.
Copywriting & content creation
Create compelling content for your new website. This can include general website content, product descriptions, blog articles, emails and more.
Business coaching & training workshops
Tailor a package to suit your business, including; workshops, business coaching, staff analysis or other programmes that best fit your business situation.
Brand & logo design
Do you need a professional brad and logo? We have the teams to suit your budget requirements and tailor make a brand for your business.
Website & product photography
Good product photography is essential for creating a compelling and trust worthy eCommerce website. We have teams that can look after both product and general website photography requirements.
Videography
An image is worth a thousand words, but a video is a thousand (or more) images. Videos quickly allow customers to understand more about you, your business, and your products.
eCommercePRO - proudly powered by ONCORD
eCommercePRO is powered by the powerful Oncord Website, eCommerce & Digital Marketing Platform.
Here is a quick 2 minute view into the power behind our eCommercePRO website packages...
Why our clients prefer using
eCommercePRO over Shopify